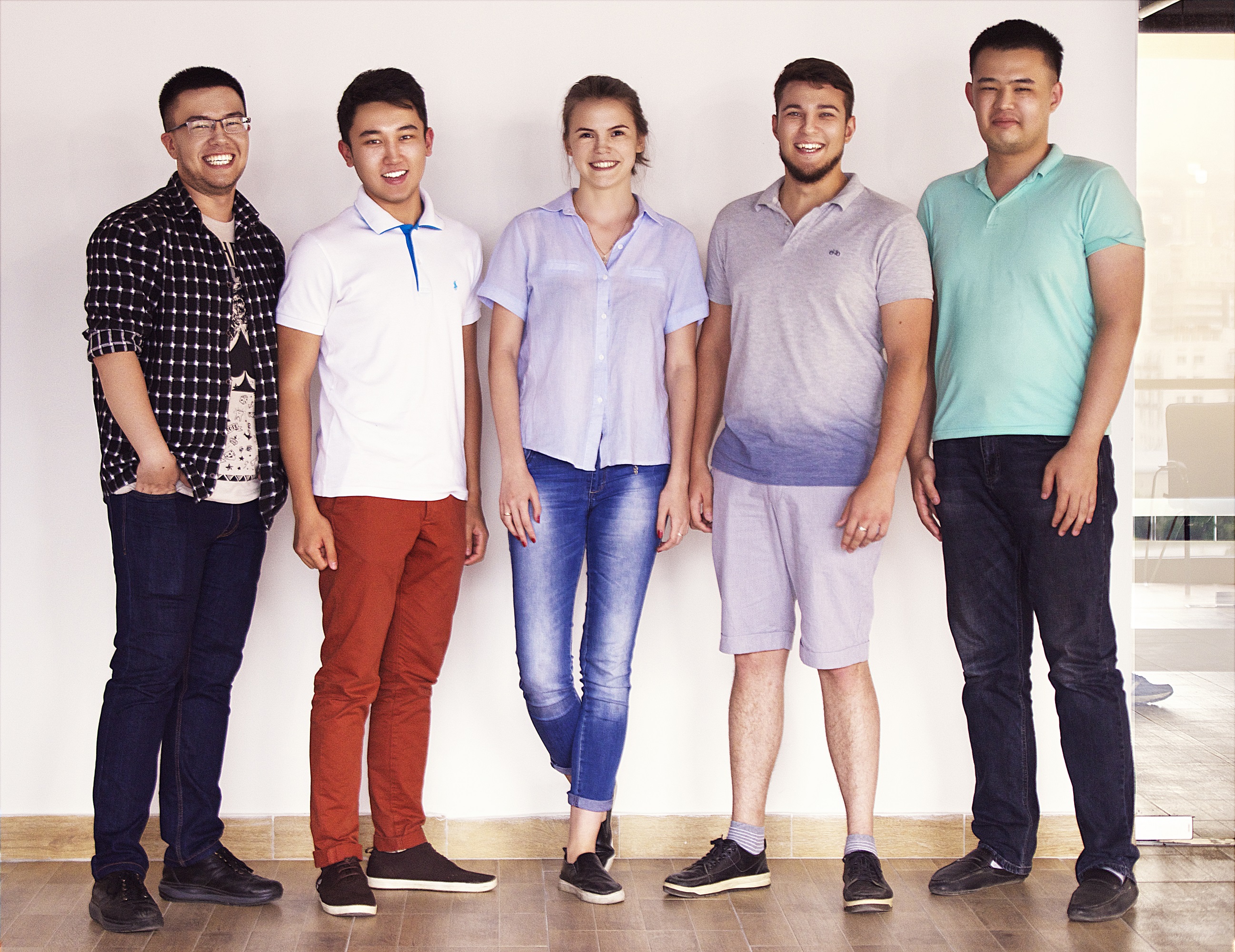 Userbayev Aset
Bakiyev Mukhammed
Seregina Anastassiya
Seregin Danil
Issabekov Amirkhan
Bolatov Olzhas
IT Software Development team – Almaty University of Power Engineering & Telecommunications Research group
We still have to create a photo session for:
Tanais Jalgasbayeva
Coordinator
Professional fields: economics, international business, oriental studies.
She graduated from Northwest University (Xi'an, Shanxi, China).
She is 21 years old
Pavel Namyatov
Director of sales and board member
Professional fields: management, founding industrial and industrial enterprises, the chemical industry, creation, the production and promotion of marketable products.
He graduated from the Technological College of Tashkent.
He is 41 years old
Elena Vinokurova
PR director and head of the press service.
Professional fields: journalism, production and broadcasting of television programs, TV presenter, PR-technology, information campaigns.
She graduated from Al-Farabi Kazakh National University.
She is 44 years old