BASTAU
The technology of spatial data visualization for top management of transnational companies and holdings, heads of states, governments and international organizations.
An Open Digital Government.

Dear friends!
We present to your attention version 1.0 of the "Bastau" software package. Months of hard work spent in the search for new approaches, as well as the discovery of a whole range of technological know-how laid the solid foundation for the new platform.
First of all, it should be emphasized that we have created a completely new management tool that will provide "one-click" access to data on leaders, budgets, staff, income or loss(revenue or, a list of fixed assets, missions and the performance of any of the hundreds or thousands of branches and structural units of your organization.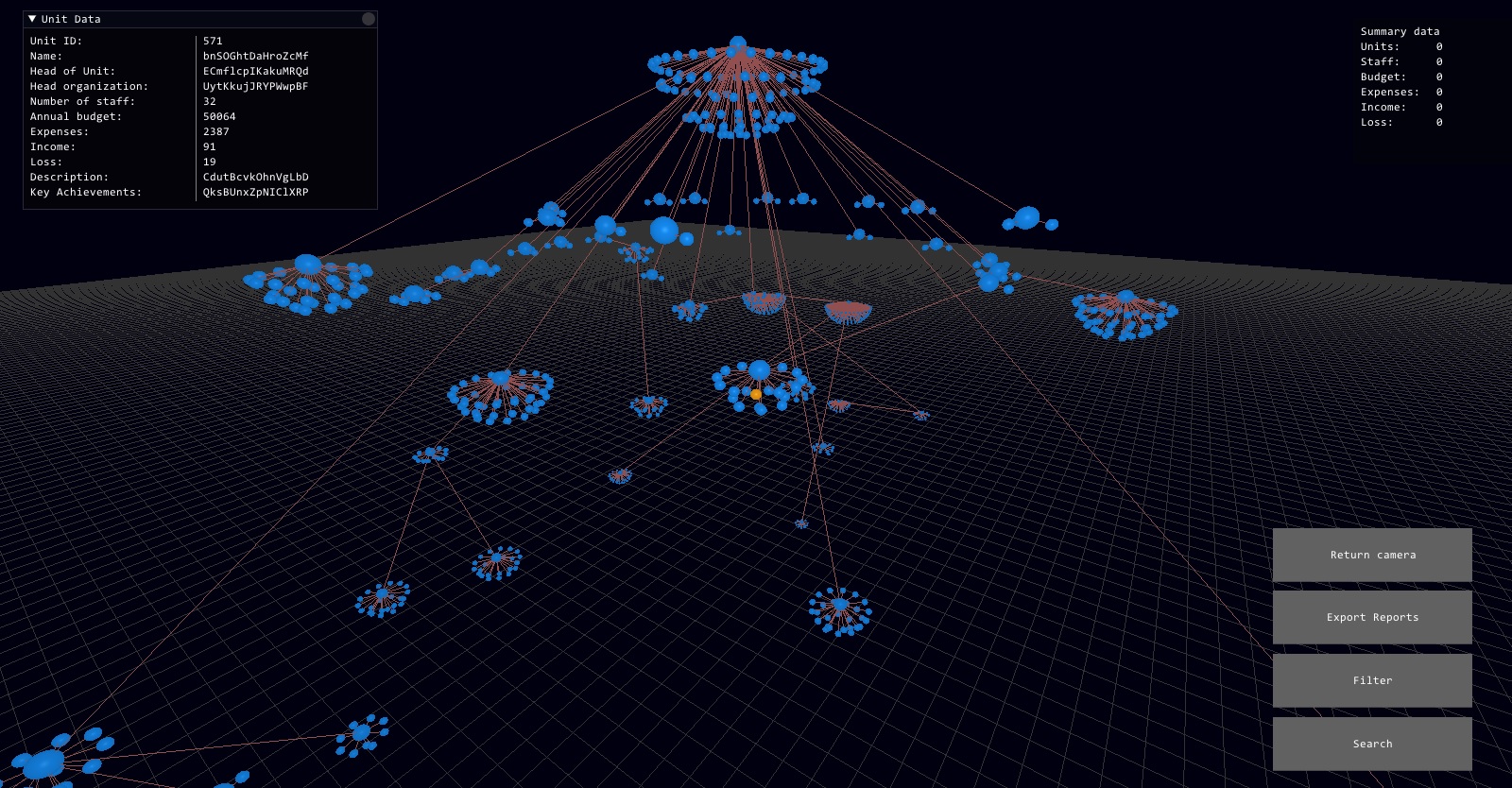 We are glad to present to you Version 2.0 of the Bastau software package. At the stage of creating of the updated platform, we set the task to create a universal environment that could simplify the management of geographically distributed organizations.
In the presented materials we have embodied the classical approach, when access to data on any geographically distant unit is possible in one-click on the world map. As an example – a module for the work of HR-service.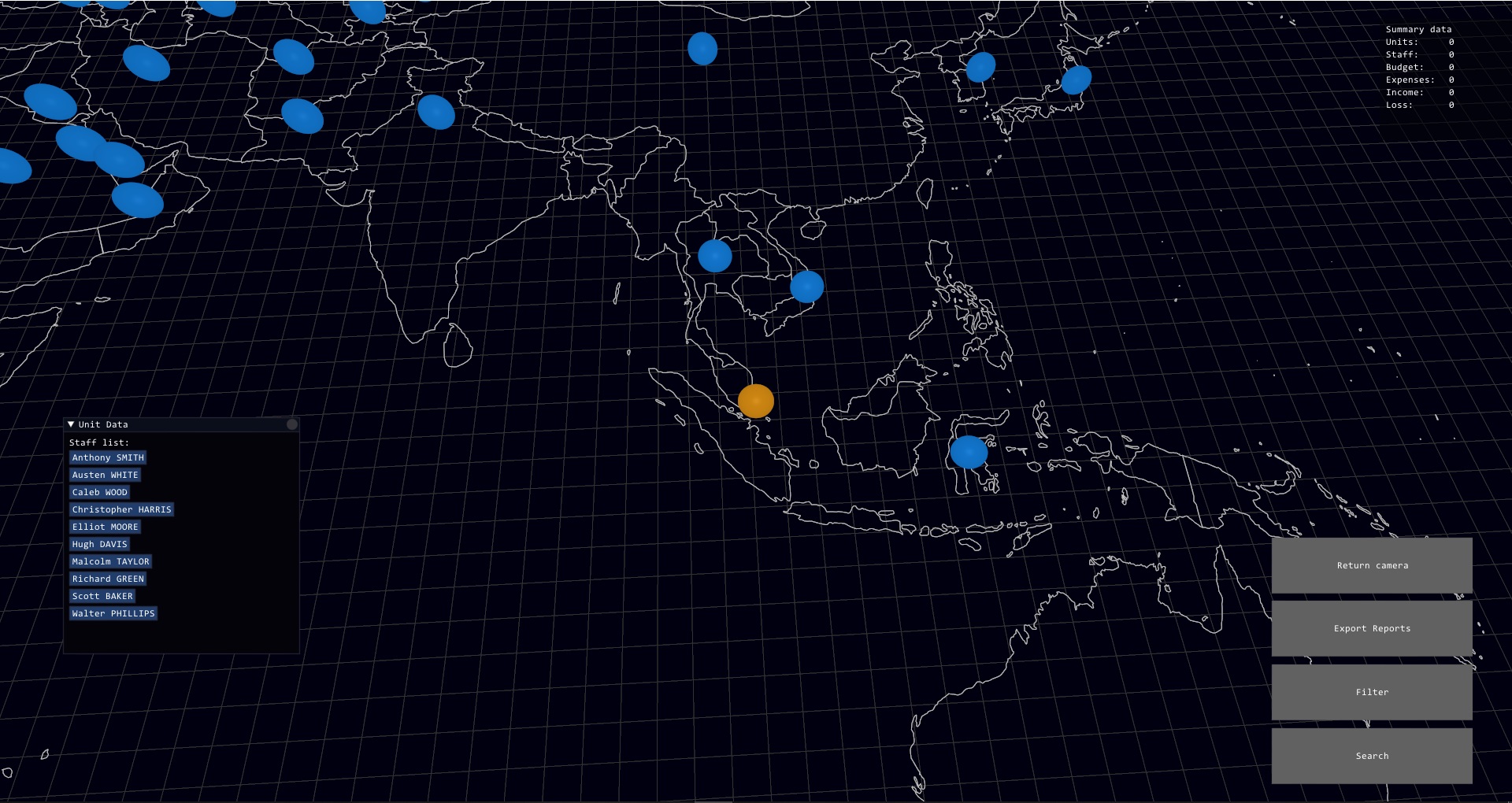 Welcome to our website!
We would like to extend our warm regards and best wishes on behalf of BASTAU team!
BASTAU team is proud to present to you the technology of spatial data visualization with potential to become the next evolutionary step in the development of management in major companies and organizations.
We believe that we have created a unique informational system, that can transform the basic principles of management.
Dear powerhouses of IT – Oracle, IBM, SAP, Microsoft, Apple, Facebook, Huawei, and all other equally distinguished companies,
In lieu of the revolutionary projects that have been developed and implemented by the leading tech giant's up to date, we are delighted to present something, in our belief, that has equal importance for the society. We are open to share BASTAU's software method and welcome collaboration. Currently, we (BASTAU team) possess the sole intellectual ownership of the product.
Dear governments of the world, mayors' offices of regions, provinces and cities,
Development of the BASTAU software was foremostly lead by the idea of revolution in the perception of public administration systems. The purpose of this tool is to greatly reduce costs of maintenance of state apparatus. Also, to cut on HR and financial resources. Application of BASTAU's technology ensures transparency, employee's effectiveness while making sure that your decisions are backed up by quality strategic data. This technology can provide states with an innovative competitive edge – possibility to modernize the governmental structure in its entirety.
Dear academia,
The University of Oxford, University of Cambridge, Massachusetts Institute of Technology and all other equally respected universities and research centers! We are planning to develop a new scientific framework based on the BASTAU method. We believe it will be quite a fundamental scientific product. The software is based on significant baggage of scientific research. The implementation of the years of under looked research can prove to be at minimum educational, at maximum groundbreaking for the academic community. We emphasize not only the technical aspect of the software, but also the scientific method and surely would be glad to have input from the academia. Oh, we nearly forgot to mention Yale University, people say you are great as well. Hey, Yale – let's cooperate!
Dear transnational companies, corporations, holdings, banks, financial institutions, trade networks, international organizations and consulting companies,
We view you as a special target group since you are the key consumers of the new technology.
Dear Big Four, PricewaterhouseCoopers, Deloitte, Ernst & Young and KPMG, as well as McKinsey & Company,
Learn about the revolutionary capabilities of the product. Something very special and incredible is coming at your service. Key fields for application of our product include financial and HR record keeping, strategic planning, security, information policy and advocacy, modernization, merger and acquisition of organizations, auditing and international integration. The new software covers all the mentioned fields.
Dear headquarters and offices of international bodies! Organizations of the UN family, European Union, ASEAN, SAARC, CARICOM, CEFTA, OECD and all other associations,
We are convinced that integration is not a general process taking place only between Governments. Interaction is based on hundreds and thousands of independent projects implemented between governmental and private entities.
at the level of individual sectors and fields of cooperation. for you to see each of those cooperation lines, particularly between governmental institutions. On an operational basis you can monitor every interstate agreement, see and understand the quality of processes, within a second you can find those who are responsible for the job on each level of cooperation. Perhaps this may sound a bit complicated – so we invite you to have a look at the illustrations on the application of the information system in the field of international cooperation. Trust us – this is a breakthrough technology.
Dear journalists,
We absolutely understand the essence of journalism – you are the voice of the people and transmitter of opinions and ideas. While representing interests of people you have a right to ask for and request transparency from the government and social institutions. It is only natural for media to expect transparency from the government. Some view media as the fourth brunch of the government (along with the judiciary and executive) and we believe BASTAU software is another tool that can be used for checks and balances between brunches of governance to ensure accountable democracy.
We created a software which will ensure transparency of your respective Governments. The technology will provide an understanding of the functional process' of every agency within the governmental structure. If you want to have access to information and find out who is spending public funds and for what purposes, find out about programmes and experience and background of leaders and officials, what are the support tools for a certain group of citizens, businesses, scientific institutions and cultural organisations – then you can support the project through disseminating relevant information. We are ready for public appearances and interviews and will send out press releases about our achievements as well as photos and video-reports. You may consider this letter as our manifesto and publish it in full.
We are open to media coverage and read to share all the information in need.
Dear citizens of the world,
We are sure that we are creating technology for future which will be beneficial to all people. This technology will make lives easier and contribute to harmonization between citizens and states.
Well, behold the product itself.